Catawba Valley Community College

Catawba Valley Community College is an innovative, comprehensive community college that fosters an environment focused on Academic Excellence, Globalization and Diversity, Economic and Workforce Development, and Student and Community Engagement to empower individuals and enrich the community through premier educational programs and services centered on teaching and learning.
North Carolina Manufacturing Extension Partnership (NC MEP)
Learn more about North Carolina Manufacturing Extension Partnership (NCMEP)
City of Conover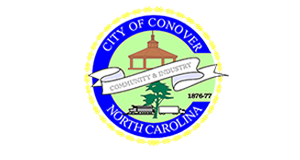 Conover Station is an active downtown Brownfield redevelopment project located in the heart of Conover. The land offered in the redevelopment area has small town charm while offering big city amenities, and since its inception Conover Station has received resounding community and political support. Conover Station has become a prominent, newsworthy project that provides a sound example of successful community-based redevelopment. We encourage you to visit our website to learn about the history of the Conover Station site and how the City of Conover is stimulating economic growth and encouraging sustainable downtown redevelopment.
North Carolina State University Industry Expansion Solutions (IES)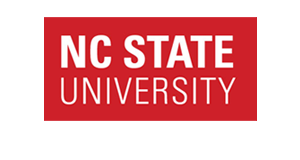 Industry Expansion Solutions (IES) is the engineering-based, solutions-driven, client-focused extension unit of NC State's College of Engineering. Their broad portfolio of solutions and deep industry expertise help organizations grow, innovate and prosper. Their extensive partnerships with business, industry, education and government generate a unique culture of collaboration that provides access to cutting-edge expertise, research, and technology.
Golden Leaf Foundation
Golden LEAF's mission is to promote the social welfare of North Carolina's citizens and to receive and distribute funds for economic impact assistance to economically affected or tobacco-dependent regions of North Carolina.
ASTM (The American Society for Testing and Material)
ASTM International, formerly known as the American Society for Testing and Materials (ASTM), is a globally recognized leader in the development and delivery of international voluntary consensus standards. Today, some 12,000 ASTM standards are used around the world to improve product quality, enhance safety, facilitate market access and trade, and build consumer confidence.
North Carolina Military Business Center
The North Carolina Military Business Center (NCMBC) is a business development organization and a collaborative effort between North Carolina business and the North Carolina Community College System. Funded in 2004 by the North Carolina General Assembly and opened in 2005, the NCMBC operates under the supervision of Fayetteville Technical Community College and has offices at eleven Community Colleges across the state.
The University of North Carolina at Chapel Hill
THe University of North Carolina at Chapel Hill, Carolina's vibrant people and programs attest to the University's long-standing place among leaders in higher education since it was chartered in 1789 and opened its doors for students in 1795 as the nation's first public university.
American Association of Textile Chemists and Colorists
AATCC is the world's leading not-for-profit association serving textile professionals. AATCC provides test method development, quality control materials, and professional networking for thousands of members in 60 countries throughout the world.
Wilson College of Textiles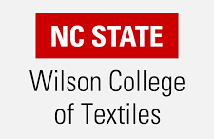 Wilson College of Textiles is the global leader in textile innovation: education, research, and service.
Textile Technology Center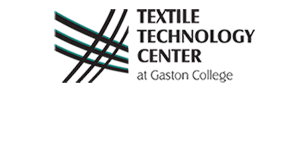 Textile Technology Center, since its inception in 1941, the Center has played a significant role in helping the North Carolina textile industry remain competitive, manufacture quality products, and maintain a well-trained workforce.
North Carolina Biotechnology Center
At the Biotechnology Center, we're On a Mission Specifically, to provide long-term economic and societal benefits to North Carolina through support of biotechnology research, business, education and strategic policy statewide.
Textile Technology Center
The American Home Furnishings Alliance is the world's largest and most influential trade organization serving the home furnishings industry. AHFA is dedicated to fostering the growth and global well being of its member companies.
Western Piedmont Council of Governments
WPCOG is a regional planning organization serving 28 local governments in a four-county area of western North Carolina. The WPCOG serves Alexander, Burke, Caldwell, and Catawba Counties and the 24 municipalities within these counties.
SEAMS (The National Association for the Sewn Products Industry
SEAMS, to support the resurging US sewn products industry through membership networking and collaboration; by offering benefits packages that help control overhead expenses; through access to educational programs to help improve the quality and productivity of the US sewn products industry collectively, and of our member firms individually; and by keeping our members informed about legislation in Washington, DC that impacts our industry.
North Carolina Center for Engineering Technologies (NCCET)
The NCCET provides facilities for applied research in engineering related fields and serves as a conduit to baccalaureate education delivered by the University of North Carolina system schools.
Catawba County Chamber of Commere
The Catawba County Chamber of Commerce is the largest, most powerful and respected business organization in Catawba County. With a cooperative membership of 900 businesses and a staff that is committed to creating, building and maintaining the most respected and visionary Chamber organization in the country, the return on membership investment continuously transitions from valuable to essential everyday!
National Council of Textile Organization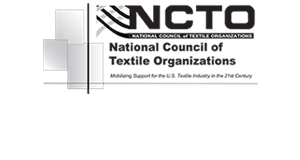 The National Council of Textile Organizations (NCTO) is a unique association representing the entire spectrum of the textile industry. From fibers to finished products, machinery manufacturers to power suppliers, NCTO is the voice of the U.S. textile industry.
Department of Commerce
The N.C. Department of Commerce is the state's leading economic-development agency, working with local, regional, national and international companies.
Manufactured in North Carolina
Manufactured in North Carolina, a partnership of the NC Rural Center, the Catawba County Economic Development Corporation, and the NC State University Industrial Extension Service, is a new, statewide program which will use the Internet to showcase the products, capabilities, and innovations of our state's small, rural manufacturers to markets nationally and globally.
North Carolina Rural Economic Development Center
North Carolina Rural Economic Development Center mission is to develop, promote and implement sound economic strategies to improve the quality of life of rural North Carolinians.
STOLL
STOLL is a leader in flat-knitting machine technology. We offer innovative tools and services for the knitting of tomorrow. Founded over 145 years ago, we have now a strong reputation for providing highly sophisticated knitting solutions and as an independent thinker and developer in the section of Fashion & Technology.
LONATI

Lonati S.p.A., Over seventy years experience and extensive know-how. A structure strongly oriented to customer needs and continuous technological innovation makes LONATI S.p.A. A Leader in the field of circular knitting machines for horsiery